Pacific Paper Tube offers 100% recycled paperboard products at the highest level of manufacturing expertise. We have a large inventory of available products and we can customize any order for that unique size and specification you need. With plants in four states spanning the West Coast we can guarantee a super fast lead time. See below for a brief description of our products and call any time for price quotes or samples.
Mailing and Shipping Tubes

Mailing tubes, mailing tubes, and more mailing tubes! Whether open or crimped, plain or color wrapped, we are your one source for mailing tubes. Our large inventory of plastic, paper and metal end closures, colored wraps and custom inks allow us to provide the fastest possible response time. We can apply your pre-printed sheets or offer our in-house printing to provide the highest quality tubes, customized to your needs. Our stock mailing tube program enables us to easily handle those last minute rush orders. For all your mailing tube needs, no one will take better care of you than Pacific Paper Tube.
Industrial Paper Cores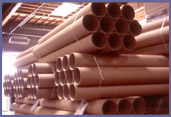 Pacific Paper Tube manufactures spiral wound paper cores used in a wide range of applications. Our products adhere to your exact specifications of diameter, length and wall thickness to ensure problem free converting. Give us the opportunity to handle your paper core requirements and you will gain a valuable partner in your production efforts. As an essential supplier to the paper, plastic, film, foil, carpet, textile, tape and twine industries, we have the expertise to keep you going!
Precision Knife-cut Cores
State-of-the-art automatic and semi-automatic re-cutting equipment give us the ability to produce the highest quality knife-cut cores in an unlimited array of sizes. We will consistently provide the fastest available service for your knife-cut core requirements with an emphasis on clean cuts and precise lengths.
Concrete Forming Tubes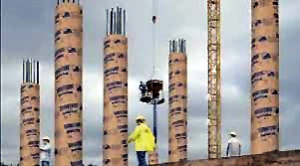 Sonoco, the market and technology leader in the design and manufacture of concrete construction forms, and Paper Tube, Inc. have formed an alliance in which each organization will provide Sonotube(R) brand concrete construction forms to West Coast distributors, builders and contractors. The Sonotube brand is recognized worldwide in the construction industry. The Sonotube family continues to expand with innovative products and features designed to make forming projects easier. Product lines include Sonotube Round forms, Sonotube Finish Free(R) concrete forms, and Sonotube Square concrete forms. more…
Chipboard Pad Converting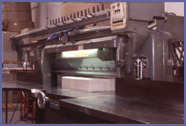 We also offer sheet converting in a wide range of paper stocks including Kraft liner, Plain Chip, Solid Bleach Sulfate and Clay Coated Board with calipers ranging from .009″-.120″ with sheet sizes up to 60 inches.
Custom Slitting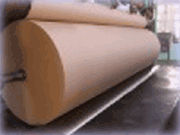 With our specialized equipment we can custom slit, package and deliver your converted materials on time and to your satisfaction. Whether one roll or a truckload, we can do the job.